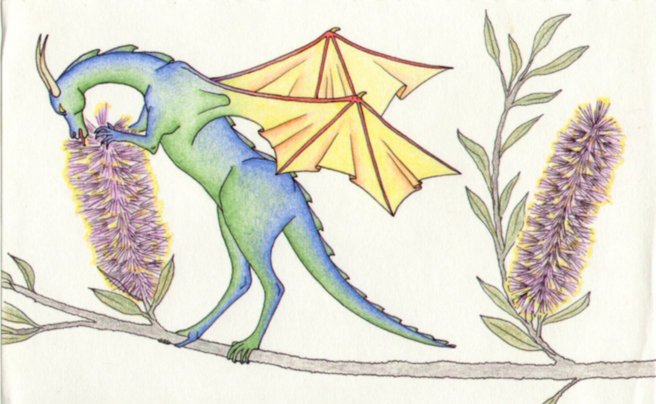 This is Seraphim. He is our Guardian Dragon.
He is a young Dragon and busy eating a bottlebrush
flower right now, but he can be fierce!
Auntie Jody from Australia drew him for us.
We think she did a great job don't you?
Fangu furry much Auntie Jody!!

Make sure you check out the page we made for her too!