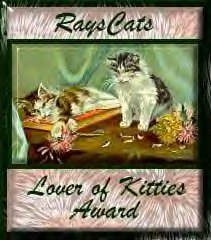 Thanks Raylene!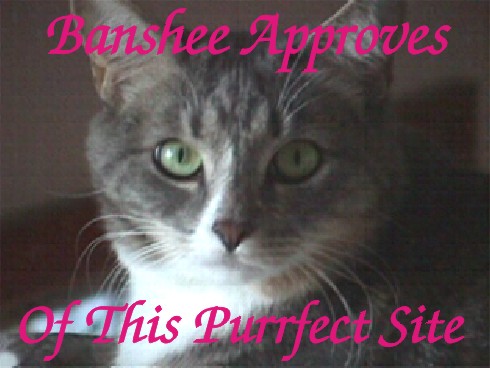 Thanks to Pam and the Rugcats!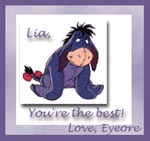 And a special surprise from RaysCats. Thank you!!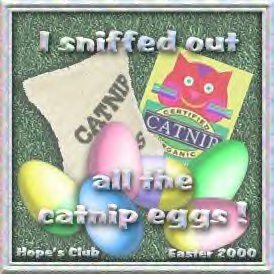 We had so much fun Egg Hunting!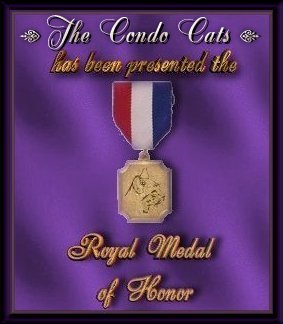 We are very proud! Thank you Princess Hope!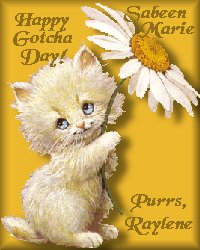 Thanks Raylene!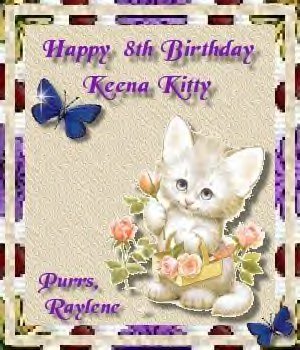 It was tuna time for my birthday! Thanks Raylene!





We are proud to have received this!
Please visit The Cat Gang at The Cat Hotel
by clicking on the award.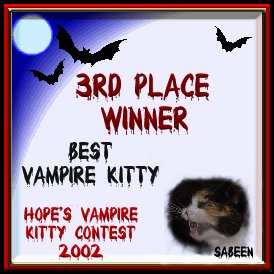 It was tough competition and so much fun!
Thanks to all that voted for me!

OK, Where We Goin' Next?


Send us Meowmail!
Background from:





Sets of whiskers have passed this way.